HOW TO PLAY EOSLOTTO
We conduct the eoslotto game on weekly basis. Every game has a fixed pot and each player has one chance to make a bet. Once the games are finished, the lotto manager draws the results. Our game engine powered by EOS smart contracts calculates scores for each player based on their accuracy. The highest scorer is rewarded with 95% of the pot amount. We take 5% as commission. If there are multiple people having the same score, the reward is split among them. We also pay referral commission for every player you refer on a week's game. When your referral makes a bet, you are instantly rewarded with 2% of their bet amount. Please ensure your wallet doesn't need specific memos to receive EOS.
Step 1: Start by inputting your predictions. Once you are ready, click on the "Bet" button.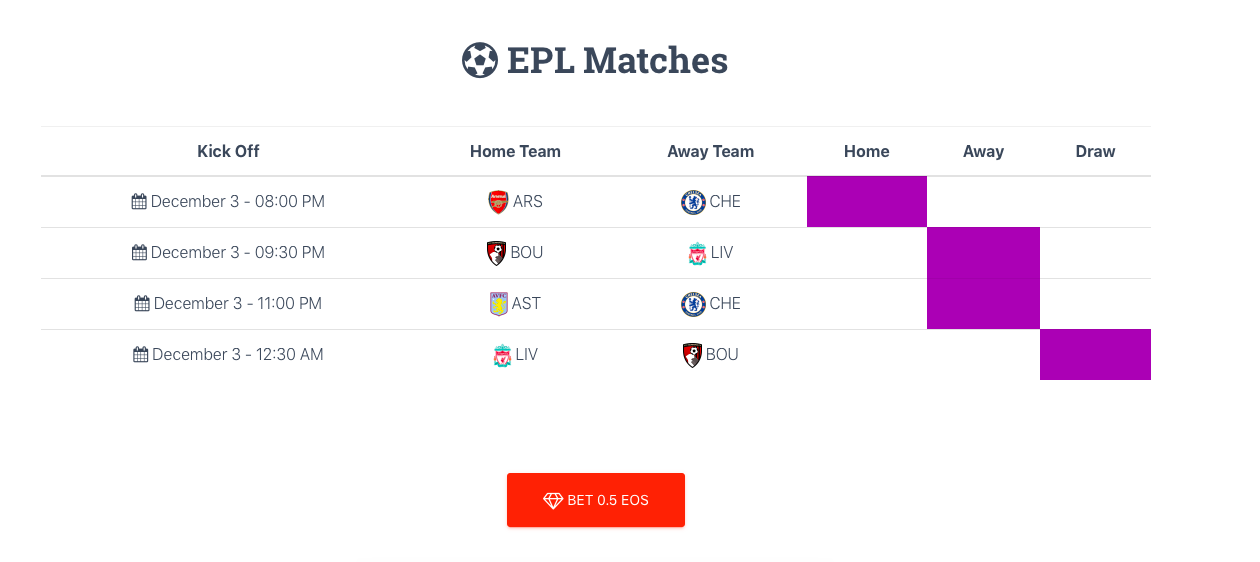 Step 2: Input your EOS credentials.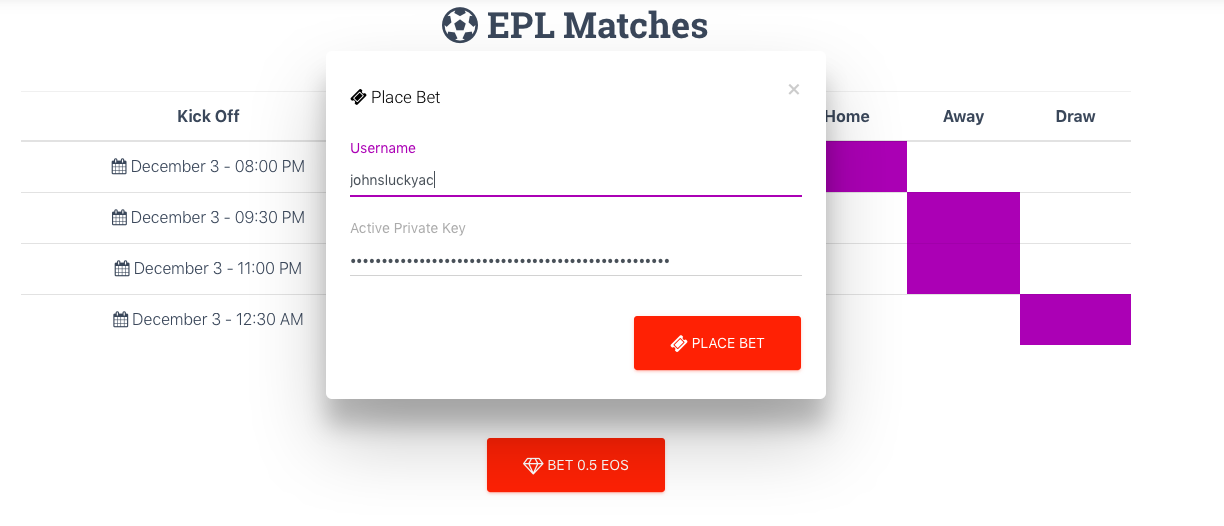 Step 3: Wait for the bets to be placed.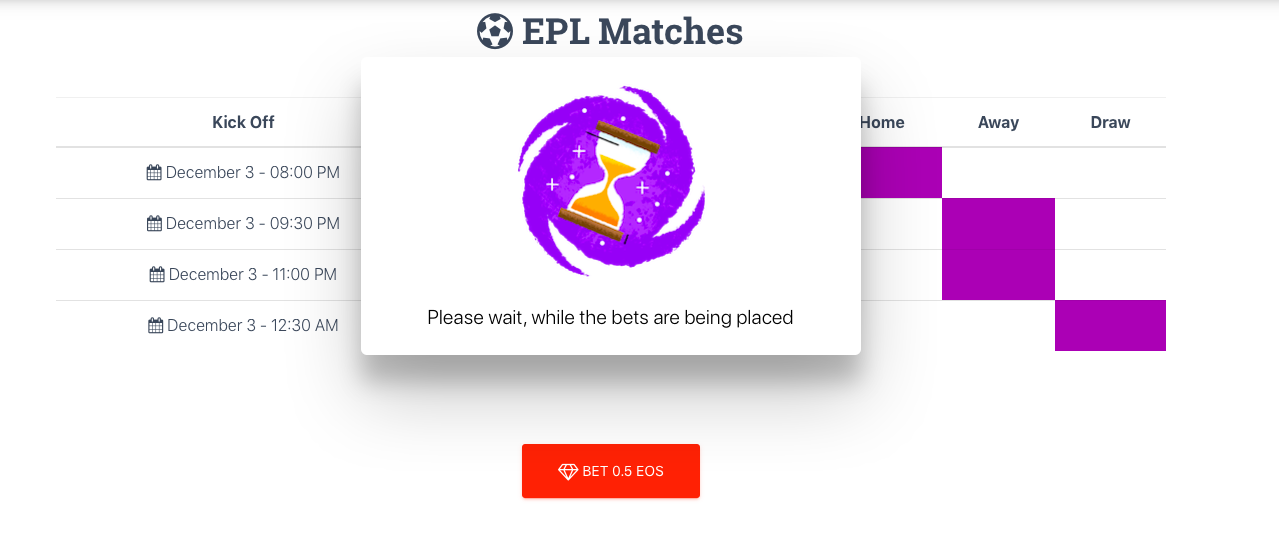 Step 4: Congrats, you are done. Please wait for the draw.